I just love the feeling of summer, the season embodies a wild, carefree, and effortlessly fierce attitude that makes the sweltering heat it bears so much more than worth it. Perfect mini dresses with hemlines much shorter than hemlines should ever be, super hot heels that instantly step up any look, and wild, untamed tresses that exude free spiritness. Sigh..sooo excited for the crazy, unforgettable adventures of summer.

Yes, this is my natural hair, finally right? It feels rather liberating to rock my mane, I haven't in literally years. I get so many comments/questions about my hairstyles etc. because they change almost as much as my outfits do. I've been promising to do a post dedicated to it for a while now and I will, soon, so if you have any specific questions let me know.
I received my pretty, pretty princess heels from one of CSN Store's two hundred online shops. I love the glitter infestation going on and they look perfect without socks or even with mismatched ones as I randomly wore here, easily allowing them to go from day to night. CSN also has some beautiful bathroom vanities right now, thinking I might need one to add to my new princess collection.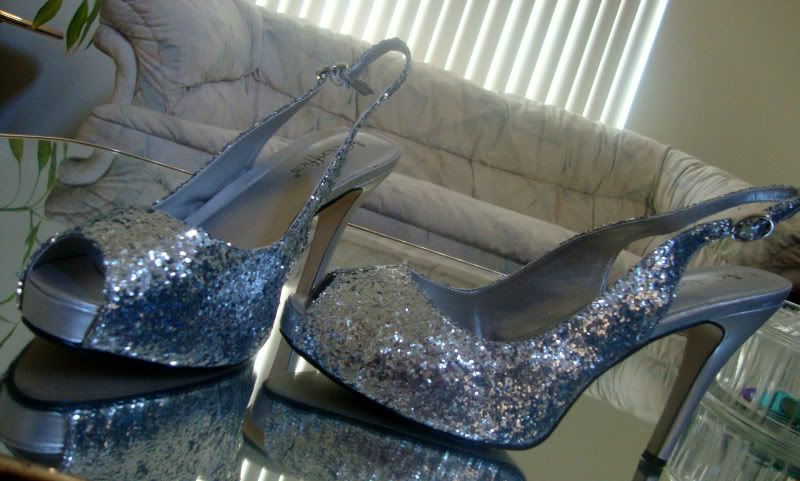 And oh, oh; I have Formspring.me now. Being that there's a comment box at the end of each post and I have Twitter, I must say I don't totally get the point but it seems like fun so drop me a line.