O Mayonaise, Halloween is only two days away! It is around this time of year that I thank God for my rather eccentric personal style because it never fails to provide me with fun Halloween ideas without having to spend a cent!
I find myself silently resenting the enormous amounts of money people spend on something they'll wear no more than one time. C'mon people, let's dive into our moms/dads/boyfriends/stranger's closets and get the creativity crackin'! That money you're spending on paper thin angel wings and lint infested kitten ears could be spent on real clothes, pieces that could transform you into more of a sex kitten than a Party City costume ever could!
This Halloween I'm pretty sure I'm going to be a Japanese Anime School girl! Haha, I swear I switch up that phrase every time I say it in order to make it easier to envision for those that aren't obsessed with Japan, Tokyo street style, and the like (shame on you). Being that I have more than a couple tulle items, a wide assortment of bright colored everything, various knee socks and legwarmers, and lots of doll esque hair accessories- a Japanese school girl seemed only PERFECT! However, a minuscle part of me is thinking of going as a doll; being that I don't wear makeup, drowning my face in product overload for one night might prove to be fun!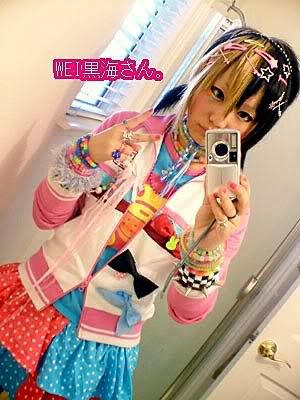 Sooo right here is Kirtsen Dunst, the orginally presumed to be simple, sweet, and unassuming actress. Wow, I gotta give it up to her, this totally threw me for a loop! In her defense, she was in Tokyo at the time of this get-up so it's understandable that her tourism got the best of her!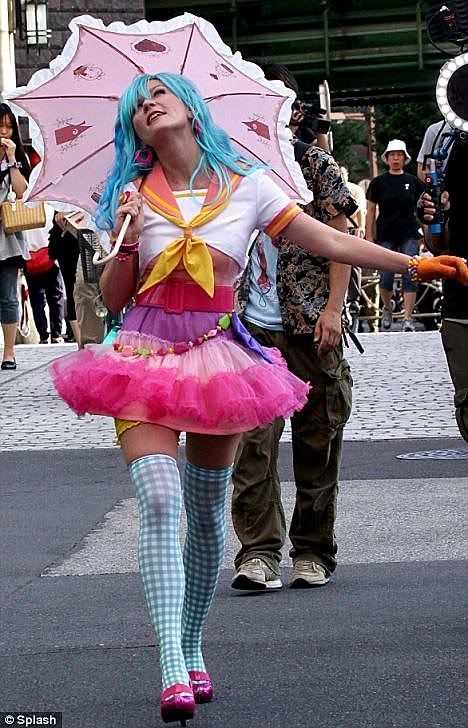 Last Halloween I attempted to be Chibi from Sailor Moon, results were slightly disasterous due to five minute planning. Not to mention, about,um, three people knew who I was.