Sooo remember back in a previous post when I explained how Forever 21 changes concepts every six weeks? Well, although it's cool to have a lot of new clothing to not-so-silently admire and style in my head as I merchandise it, it can be a real pain trying to find a specific item because the whole store is different. However, this time around, my flustered complaints were instantly muted by a new, specific concept that immediately had me wanting to purchase almost every single item in it's venue!
It's called Tokyo Seoul and it's bright, zany, bold, eccentric, Tokyo/Harajuku girl inspired; in other words, it has me written all over it! I believe I've previously talked about "theme" weekends at Forever 21, how associates are encouraged to style themselves according to a specific concept. I was much too happy when I discovered that this past weekend was to be Tokyo Seoul themed. I had been holding onto this ridiculously yet majestically oversized bow that I purchased in honor of Hello Kitty, hoping to find the right ocassion to rock such a bold piece and the ocassion finally presented itself! Yeees!
Dude, I wanna move to Japan, I say/write this at least once a week, and being able to dress sooo eccentrically for once without being stared at strangely(I think it still happened though) just intensified my desire to become an official Tokyo resident. Unfortunately though, Japan will have to wait a while. On the contrary, however, I'm going to San Francisco Tuesday! For the first time, ever! I'm sooo excited, happy, and totally clueless about where I should go to get the most out of what I've heard to be an amazingly artistic, individualistic, and creative place!
Sooo PLEASE lemme know! Where should I go first? Any great thrift shops? Amazing vegan restaraunts? Where do I go to really get a sense of SF culture? What about night life spots? Tell me everything! Otherwise I may just end up going to visit the Golden Gate bridge and have some clam chowder like a plaid, little, fashionless tourist; puhpuhpuh pleeease don't do that to me!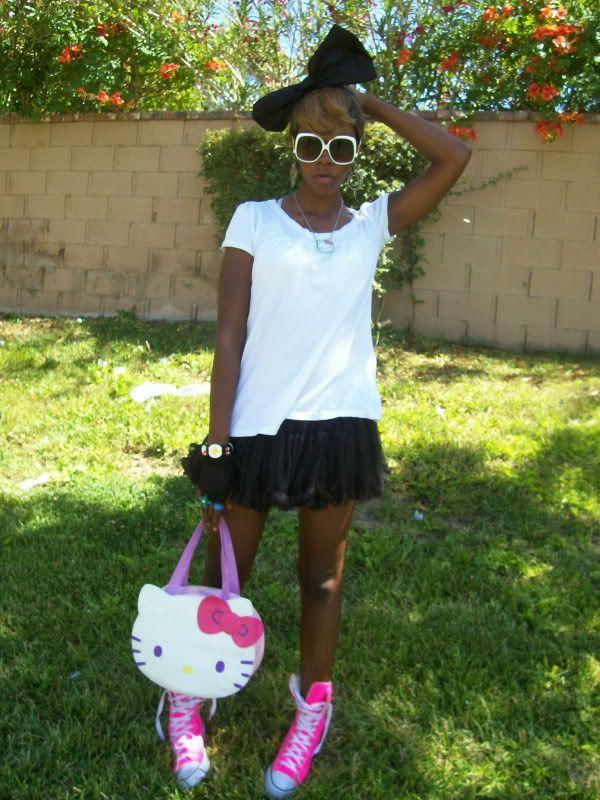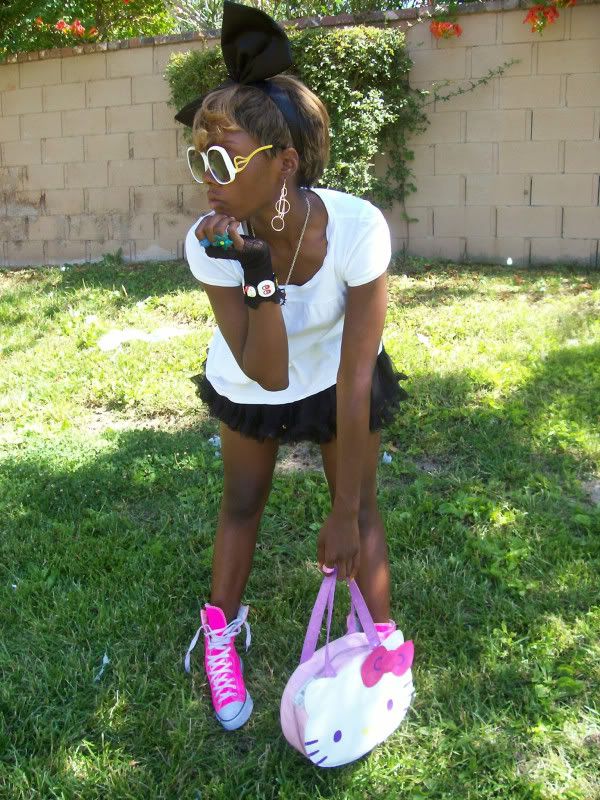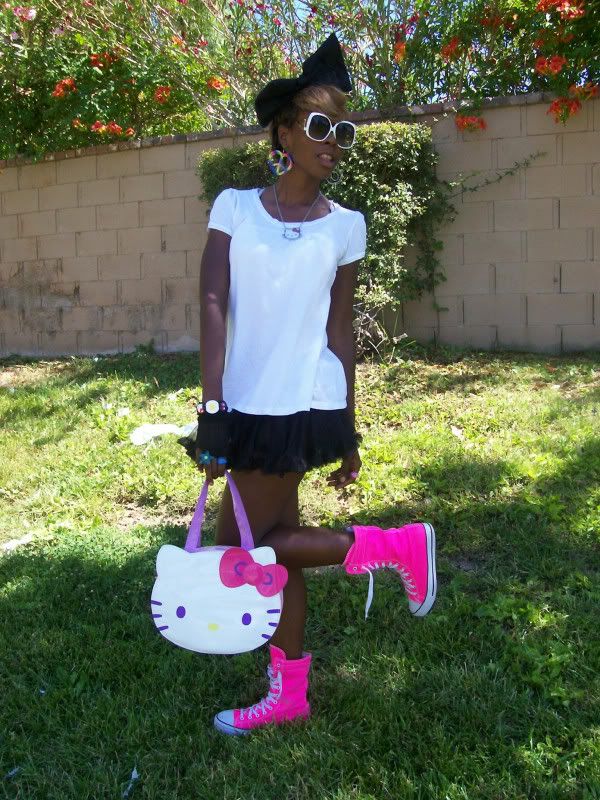 (oversized bow-f21, sunnies-downtown la, hk necklace-wet seal, earrings-downtown la, netted glove- made from fishnets, top-rave, tutu-hot topic, sneakers-f21, hk purse-sanrio)