Today I am thanking God that I live near LA! No, not because of the amazing shopping venues and culturally diverse population (which are both top notch reasons, don't get it twisted ;)) but Michael Jackson's public funeral/tribute is on Tuesday at the Staples Center! I want to go, I need to go. Just like the fashion blogosphere, it's so soul enriching and heart warming to share something you're passionate about and love with other people that feel the same way. To come together and comemarate a legend, celebrate his unsurmountable work and remember his magic with what is bound to be milions of people, will be complete bliss!
Growing up, Michael Jackson was a staple in my household. My mum has always loved him, and in turn my brother and grew up loving him as well. This shirt is from the 1984 Victory Tour MJ did with his brothers; the back of the tee has a picture of him with all of them on there. My mum went to a lot of MJ concerts back in the day, so this was one of many vintage concert tees in her posession; I especially loved this one because of the siiick sunnies MJ's rocking on the front!
P.S- As I made my way through the airport, a young woman ran up to me and said "OMG, I swear I thought you were Rihanna!" Uhh...sooo...I politely smiled in return and continued on my search for Gate A9; inside though, I was slightly joyed; I kinda looove Rihanna.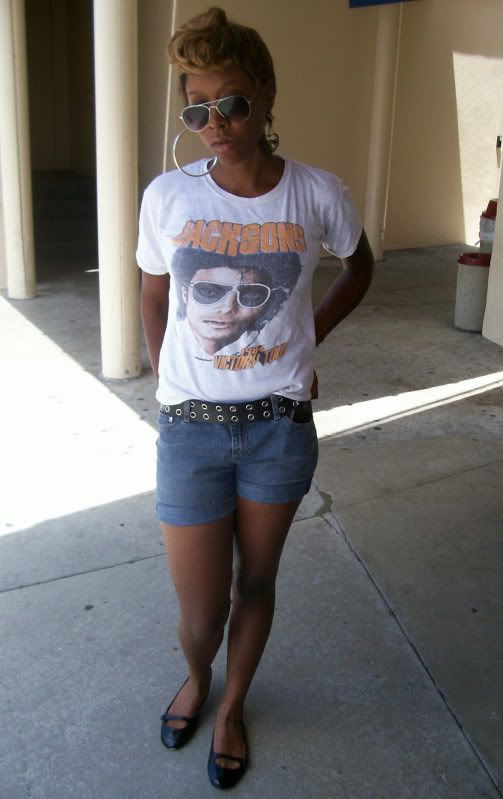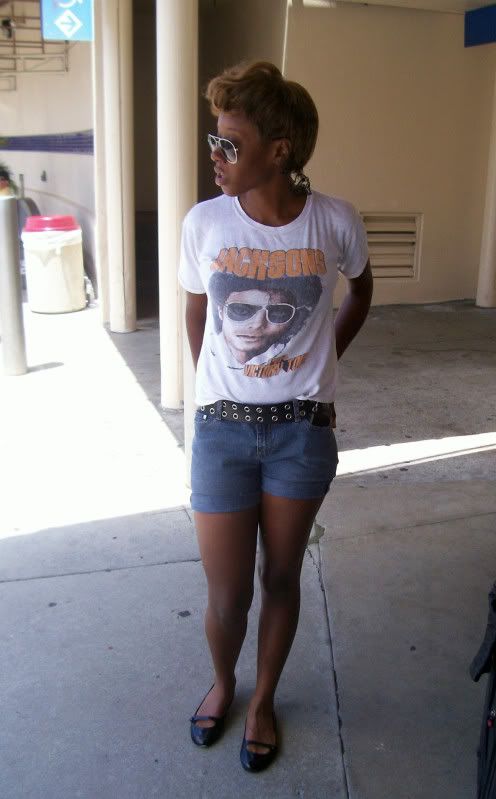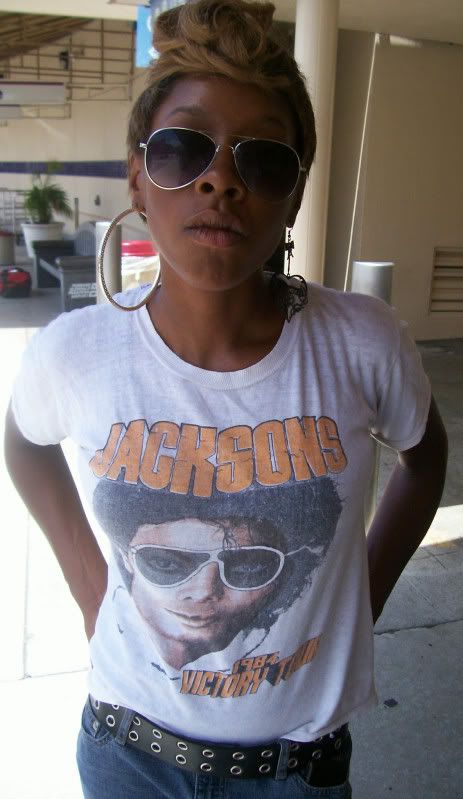 (avi's/earrings- downtown la,concert tee- vintage, shorts- anisette, belt- vintage, flats- wet seal)