I know I'm a little late on the Young Hollywood issue of Nylon (blame the amazing bloggers for my sudden mag buying hiatus ;))) but I finally got it today- the punchy, bright colors of the cover sold meeh; not to mention- I let out a small gasp of pleasure when I noticed Kat Dennings was one of the cover girls, loves her!!! She has such a unique, interesting face and a mystery about her that makes you want to get to know her better. I also love the fact that she's not toothpick thin and she revels in it: breath of fresh air!
I loved Nick and Norah's Infinite Playlist, I found it interestingly inspirational; the whole mucho music vibe- I was def. feeling it ;))) Michael Cera (loooove) had me wanting to put away my IPOD in exchange for some self decorated, burned CDs...then the movie was over and my senses slowly crept back ;p ha, that was close
Favorite quotes from Nick and Norah:
"I love you so much, it's retarted!"
"I don't subscribe to any label"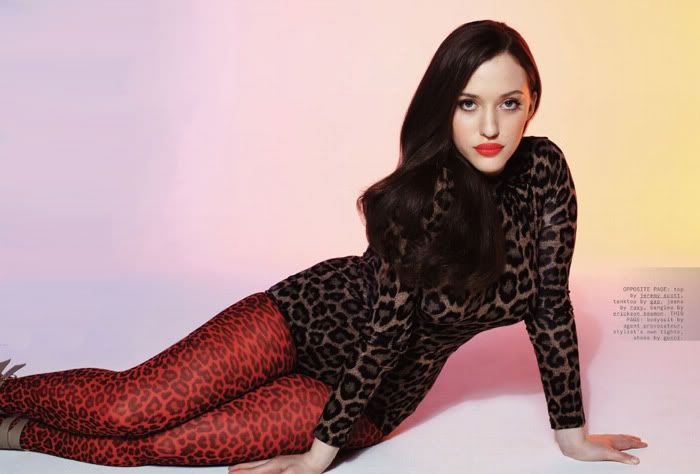 Ahem, Tyra- this is what fierce looks like Dahling