YUM- Cheetah print is definitely the legwear equivalent of true love. One can never be mundane in cheetah print, it's like pimp juice in fabric form, no??? Especially when it's red cheetah print because you know red is a turned up color in itself.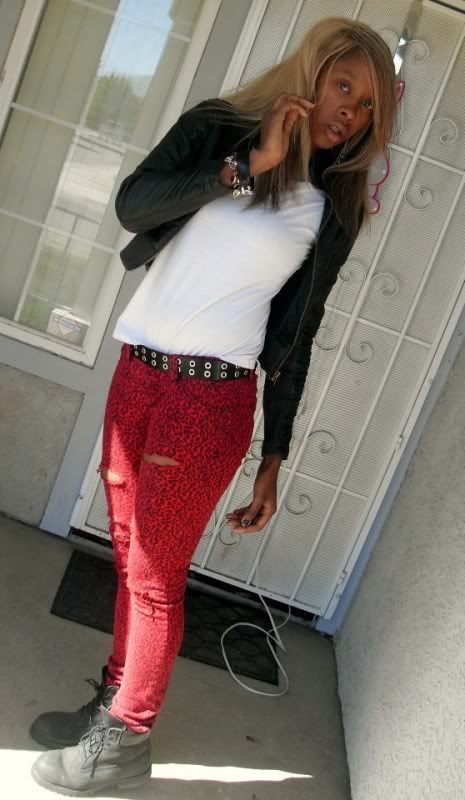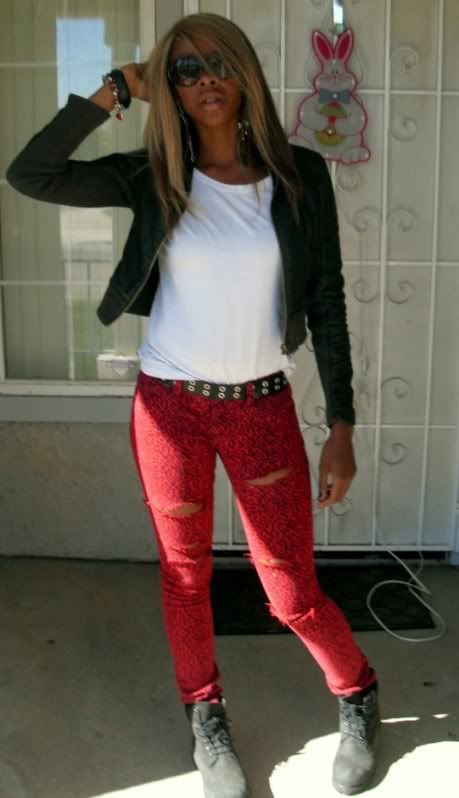 Everytime someone asks meeh to describe my personal style I suddenly become afflicted with a cocktail of Tourette's syndrome and chronic stuttering due to the fact that I can't describe it; it's like describing how water tastes, you know??? How the hell do you do that??? My point exactly...I can, however, throw some adjectives at you:

Different. Eccentric. Bold. Daring. Fun. Distinctive...basically, I'm into keeping it interesting. I have suuuper beef with 'simple' looks...as a matter of fact, simplicity is my kryptonite: KEEP OUT!!!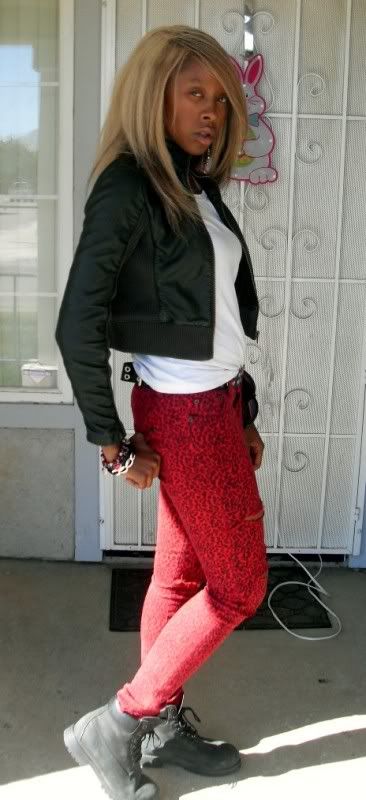 (jacket-bitten by sjp, white tee-kohls, cheetah print skinnies (distressed by meee)- rave, boots- tiomberlands, belt- gift???, sunnies- wet seal )