Back when I worked at Forever 21 in my little hometown of Palmdale, CA (shout out 661, eyy) I was always lucky to find that most of the pieces I daydreamed about during my shift ended up on sale/clearance (thank you rather eccentric personal style). Being that my city isn't very large, people are much more into blending in than standing out. So while the oversized graphic tees and feather earrings sold out in a matter of hours, the neon polo shirts and sequin leggings sat in desolation (not to mention 50% off) waiting for us to make magic together.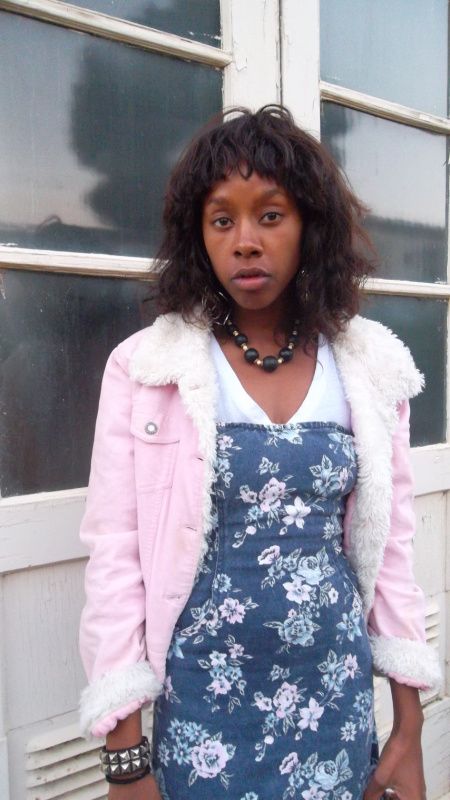 And while this floral denim mini dress isn't exactly a huge leap of loony, it eventually went on sale nonetheless after I would check the rack twice a week to make sure there was still a size small left. I think I might have intimidated it into becomng cheaper, either that or we were meant to be. I'll go with the latter because I'm not actually that scary. I love this dress because even though it's ridiculously short hemline pretty much forbids you (me) to rock it sans tights, the rusty, pale denim and front pockets make it perfect for a little grunge effort. I am obsessed with making pretty things a tad punky and upon first sight I knew this little number would be down for the cause.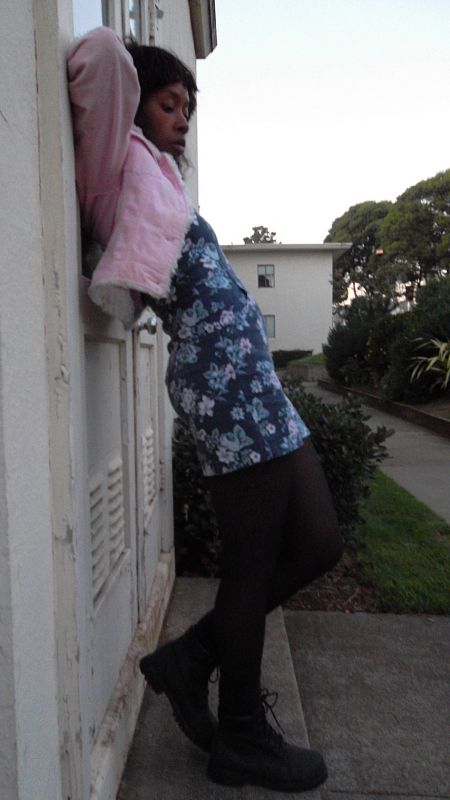 I wore this when the San Francisco weather seemed rather chilly (uh, when is it not?) and of course, it just happened to be about 80 degrees that day; story of my life Dude. It was all good though, because people really liked my little cordury wrangler (that's what I call the pink jacket). Isn't it cool when items you've had for years upon years are still (if not more) relevant now? Seriously, I've had the cordury wrangler for centuries (since 10th grade) and I wear it more now than I ever did as a wee adolescent.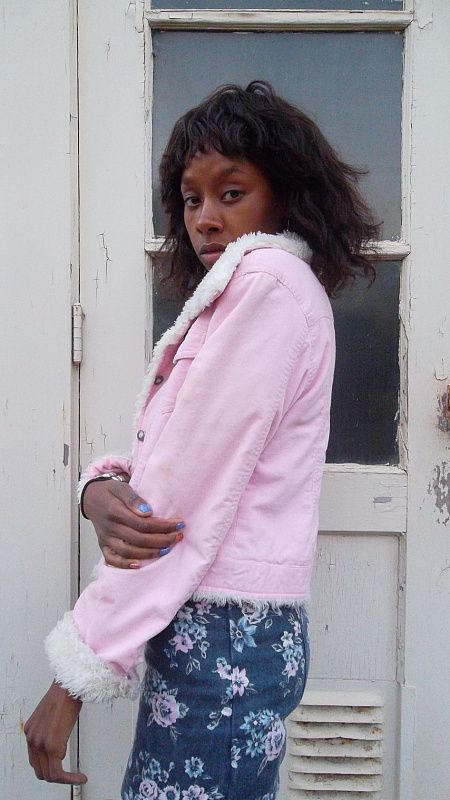 (jacket:random botique/dress: heritage f21/tights: target/boots: timberlands)