My hair looks asleep in these photos, hmm..
Anywho, I was attracted to this soft and cavity inducing sweater when upon viewing it, I immediately envisioned an off duty ballerina. Thinking back, I suppose I should've went for a small rather than a medium, but sometimes over sized pieces are better, evidently however, not always. Adversely though, the horizontal glitter stripes serve as an awesome consolation.
This kind-of-like-a-tutu skirt was a four dollar purchase that I've been trying to get use out of but am having a hard time with the excessive pleating that seems to create curves where curves are unwanted, ah well. I was super excited to pull out my glittery, princess pumps though. Being that the shoe itself is pretty much a glitter stick with a heel, most would assume they'd never get worn; but then you meet me and pretty much every assumption you've ever had jumps out the window.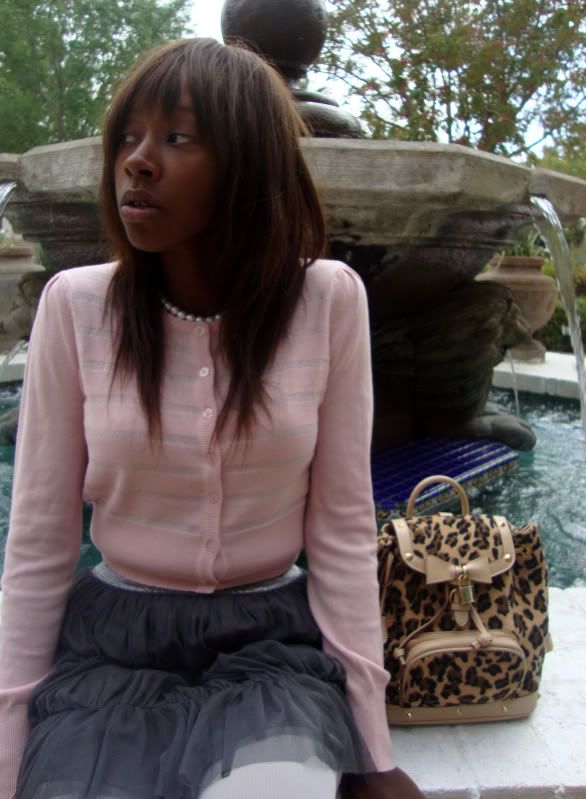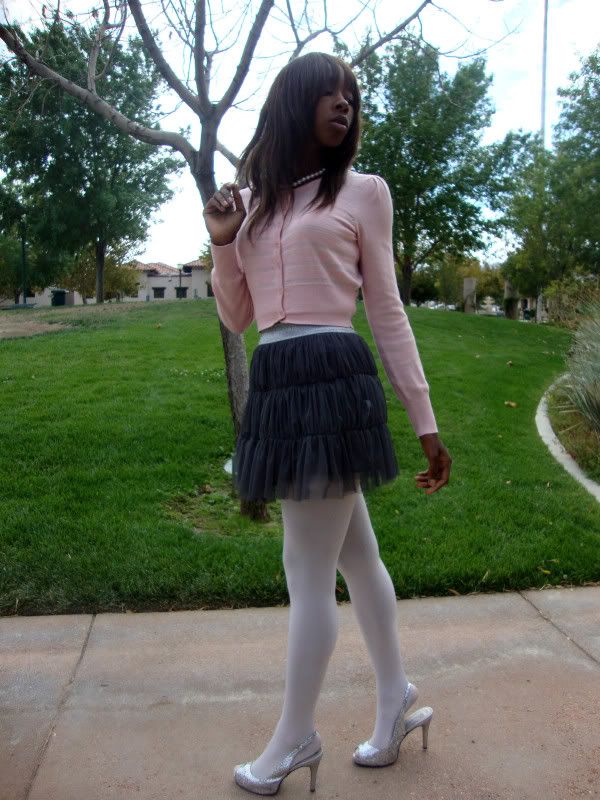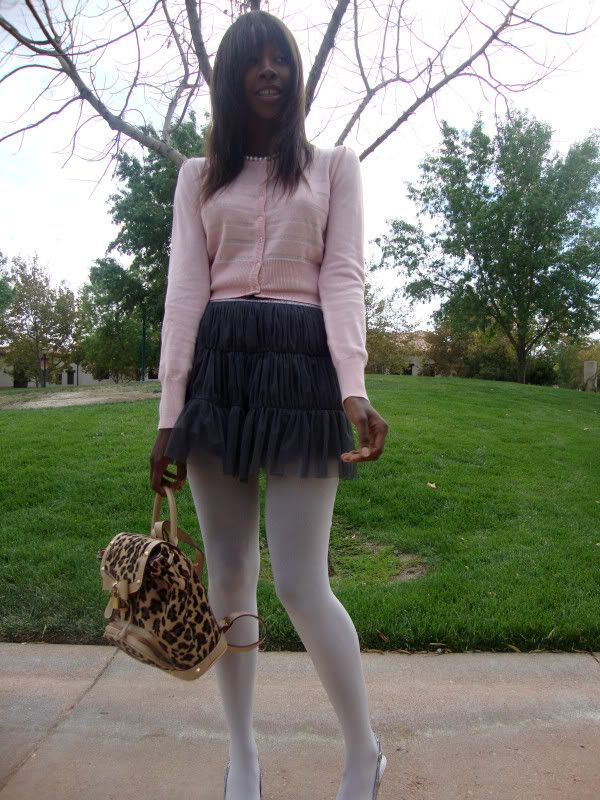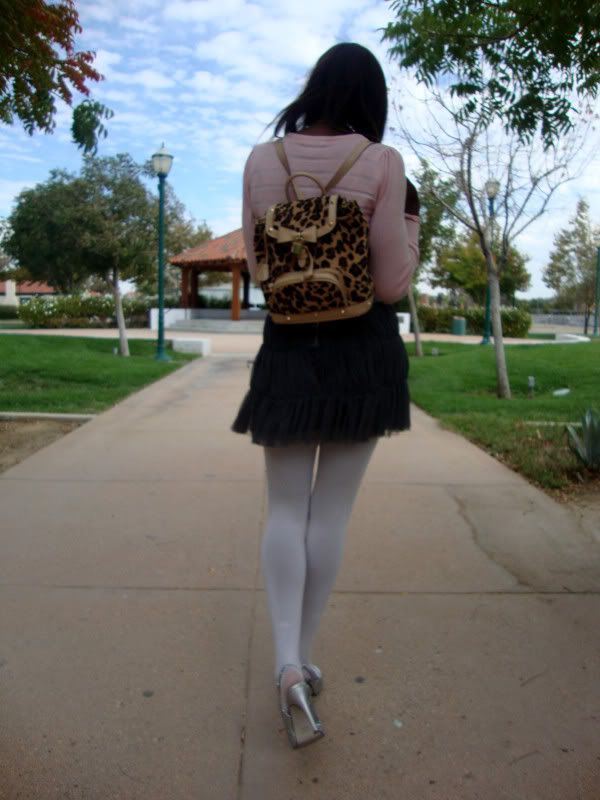 (leopard bag gifted, sweater f21, skirt rave, shoes gifted by shoesgotsole.com, )