For some reason, I've been wearing this black shawl with basically every look for the past three weeks or so. Despite the error in my obsession, this shawl is a definite candidate of versatility, practicality, and simple attractiveness. Now that it has finally started to cool down over here, a light but extremely helpful, basic piece such as this shawl quickly becomes a favorite season staple.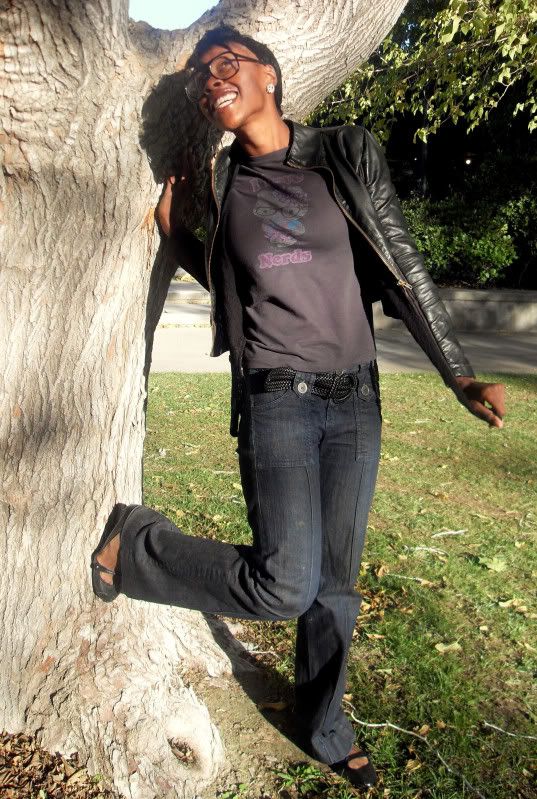 (specs- buffalo exchange, black shawl- vintage, hk tee- jcp, flared denims- rave, woven belt- vintage, faux leather jacket- bitten, flats- wet seal)
As everyone knows, I'm obsessed with all things Japan and Tab-S's
Lookbook account
blew me away! Her quirky, overly feminine-cute to almost cartoon-anime esque style caused a euphoric feel that sent my mind soaring to doll world. I fondly remembered the neon vinyl outfit pieces of my shiny haired, dream figured dolls... Tab-S has an
amazing blog
where she documents her looks and those of others in her hometown, she is the owner of a Tokyo based eccentric clothing shop Spank, and she even has a clothing line; called
Monascas Bananas
.
(pc-tab)