In person, this tee is 'hurt-your-eyes' bright (freeakin looooove it) and this look later reminded me of slime or green ooze in alley sewers. I love bright, neon, translucent colors; will definitely be incorporating more this fall!
(sunnies- randomly found in room and tragically lost the same day, tee and 'cobwebby' tights- f21, shredded skull tights- hmmm??, black hi top chuck taylors)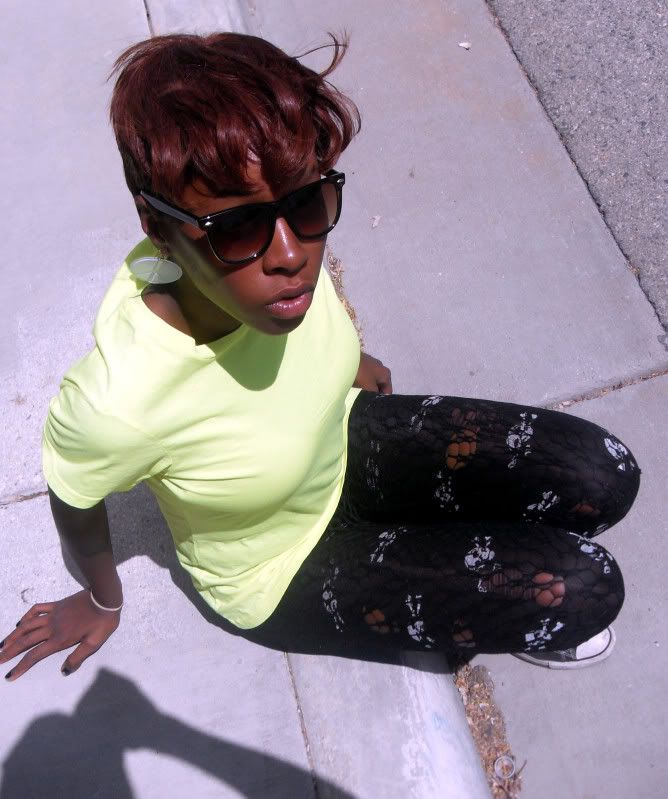 I love making collages, it's a beautiful way to display art and exhibit emotion. I made this collage to maintain focus and channel inspiration as a model.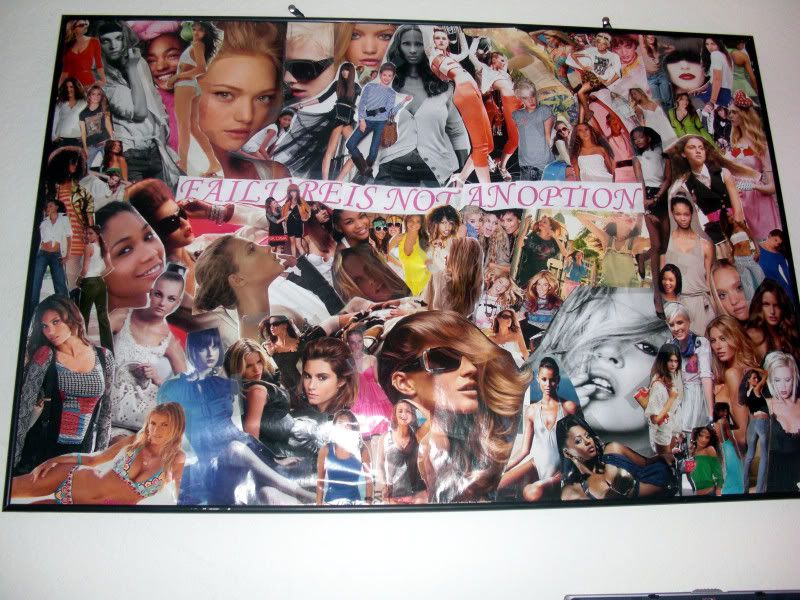 hairspiration. (pc: rihannadaily)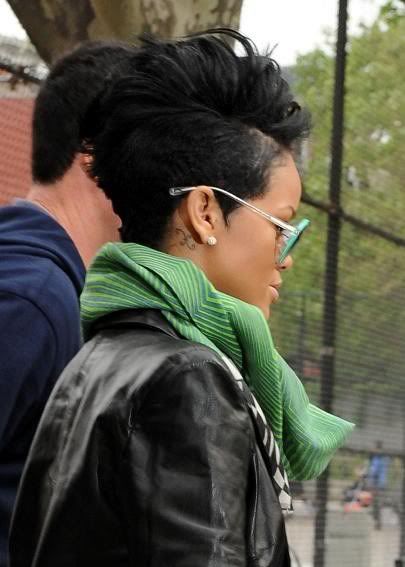 Superheroes+bright+neon+shiny+edgy+spandex= fall wardrobe pc: teenvogue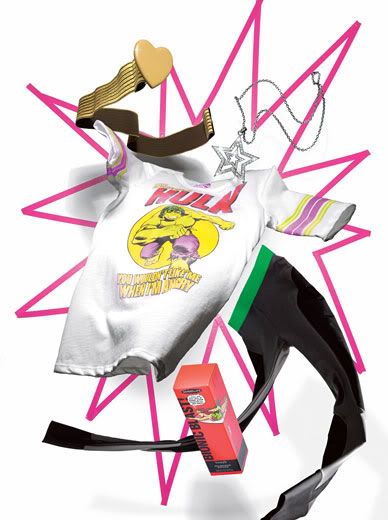 Been recently eyeing this number on many a runway, hmm..with buffalo plaid, doc martens, and one of those ear flap hats??? it could sooo work :) pc: style.com