In true Betsey Johnson fashion, the Fall RTW collection was full of intricate, eccentricities one would only expect to see in the fabulous, fierce, fairy tale world of Betseyville! With pretty-meets-punky pleating, surprisingly sweet patterns,and sirening signature cheetah print, I found myself flipping through the looks over and over again, never tiring of the collection's bold, edgy, yet sweetly feminine array of pieces.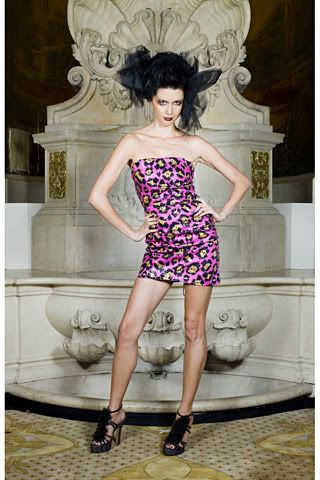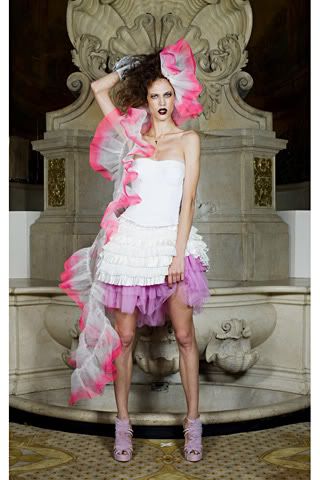 I enjoyed the understated pieces such as the black, flared leg pantsuit which is the perfect twist on the menswear trend, loved how it was amped up with a bright, uber ruffly blouse that could easily stand alone as a statement piece itself.
The red/white Japanese reminiscent cropped pantsuit was a pleasant contrast to Betsey's usually over stated pieces and I'd love to accompany it with a pair of Doc Martens!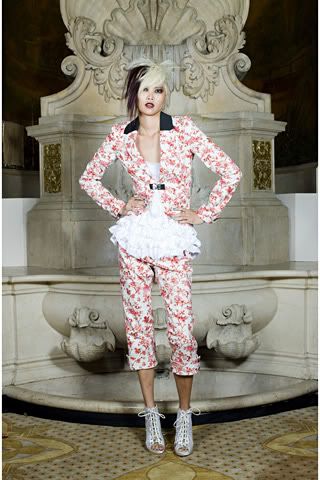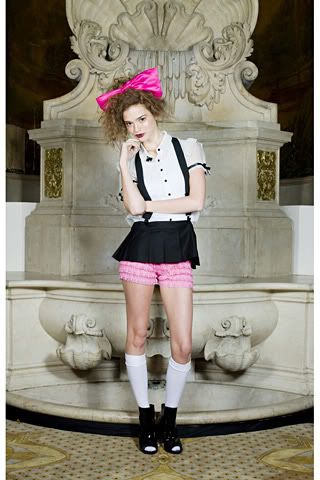 Of course, however, my favorite pieces have to be the cheetah print, all of it! I love the combination of bold, bright colors in a just-as-bold print; especially the turquoise and yellow tulle detail dress, totally me in dress form! Another cheetah print stunner was the muted blue bubble hemmed dress, it'd be just as stunning in Chuck Taylors and a motorcycle jacket as it would in stiletto ankle boots!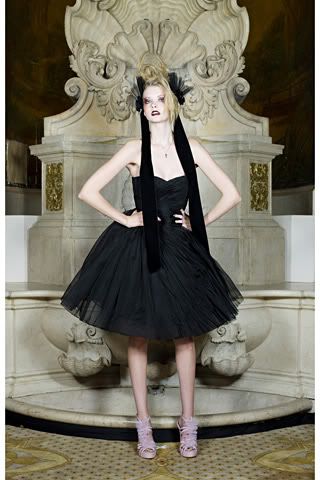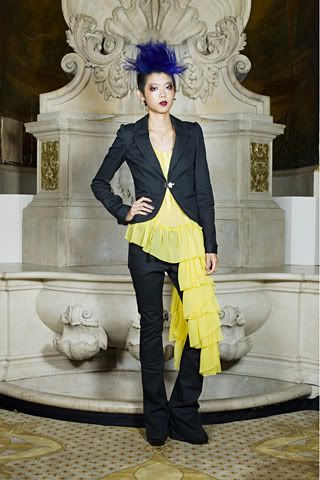 I'd be lying, however, if I claimed to adore the entire collection. The school girl esque look with ruffled bloomers and hot pink over sized bow felt very random in keeping with the other looks; and while I adore the over sized bow (reminds me of Hello Kitty, surprise) the look felt very costumey, forced, and trend-tastic. I must also say that the pink, jewel toned ruffled cocktail dress was a miss; the combination of the bright color and the ruffly overload appeared rather cheap to me; and I'm not sure if it was the hair accessory or the model's pose, but this look seriously reminded me of a heavily made up saloon girl.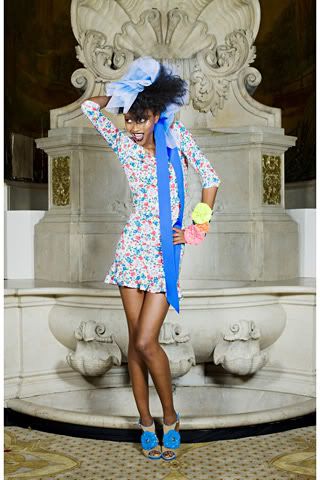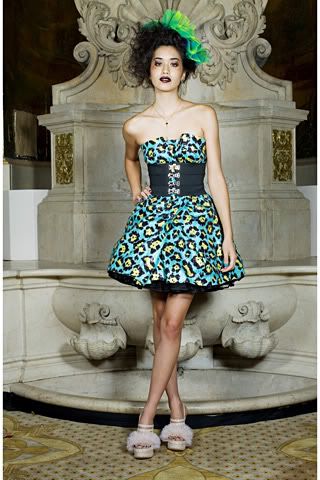 All in all though, this collection delivered ecstatically; perfectly perfecting my everlasting obsession with cheetah print, bright colors, and tulle! I wouldn't expect anything less from the iconic Betsey, I think I may start referring to her as bestie (besty) actually, because yeah, I love her that much!