Happy Birthday to the King of Pop and greatest performer that EVER lived! May your memory and masterpieces live on, continuing to instill joy, passion, faith, and fun in our everyday lives. Thank you for being such an inspiration lyrically, physically, and fashionably..your influence lives on forever.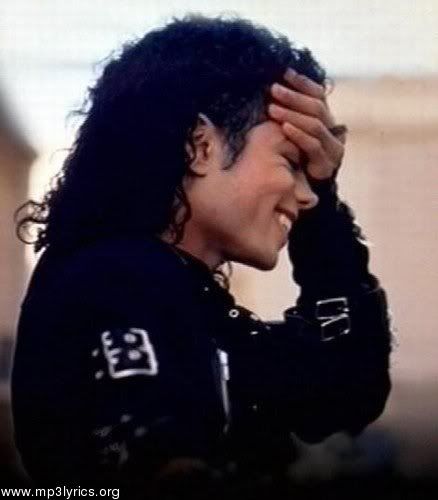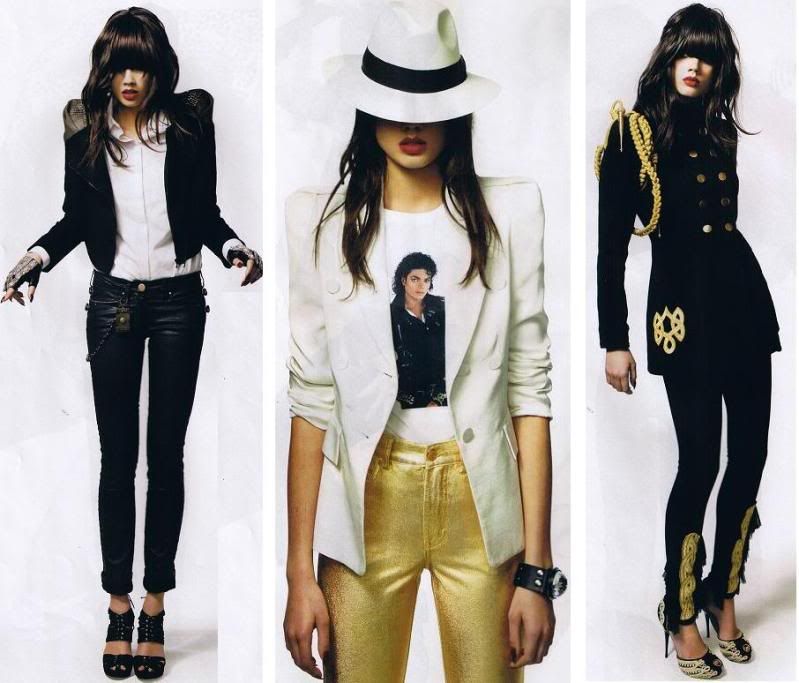 I looove this, esp. the gold pants and the fedora, they're perfect understated compliments. In addition, Michael Jackson was the original military jacket rocker, before Balmain even thought of it.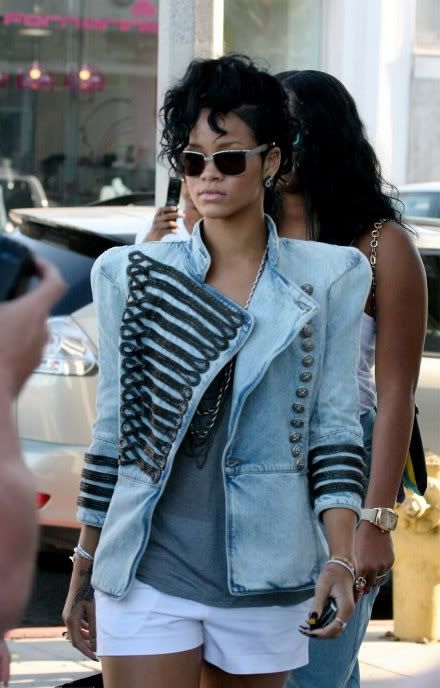 I looove how the combination of the Balmain military jacket and Rihanna's hair clearly appears to be a MJ inspired look.
D&G Fall '09/Rihanna rockin' it at "Model as Muse" gala...sooo Billy Jean reminescent, no?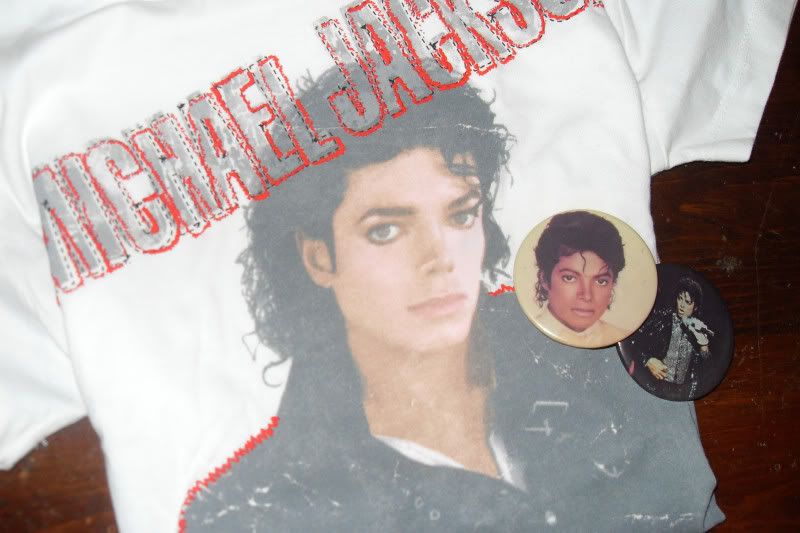 My mum got me a suuuper bangin' MJ shirt that I will dutifully and honorably be wearing in celebration of his 51st birthday! I'd like to pair the look with glitter blasted dark denim pants, however, I'm not too eager to pull out the dark denim just yet, summer is still here! I'm also thinking of pinning the MJ buttons on a vest..