Sooo just incase you were previously unaware, I absolutely adore Edie Sedgwick! She is such a huge (HUGE!) inspiration, I just die everytime I watch Factory Girl! Perching at the end of my seat, ballpoint pen and composition book in hand; Edie never fails to excite me! Whether it be her impecabble, unique, and effortlessly amazing sense of style (esp. the ridiculously oversized, fabulously gawdy earrings), her perfect pixie cut, or her vivacious, free spirited, enjoy life attitude- Edie Sedgwick is my muse! Now, I of course adore and admire the queen of chic and class, Audrey Heburn, but to keep it 100, I'm sadly just not that classy and proper. I relate much more to Edie becase, much like me, she's a free spirted, quirky, and eccentric life lover! She says whatever she wants, does whatever she wants and it's beautiful because she's real and lives life on her own terms! Definitely my kind of girl! Oh and speaking of my kind of girl- why the eff wasn't
Mary Kate Olsen's part in Factory Girl longer than three seconds? She too, causes my heart to palpitate!
P.S- OhmygahOhmygahOhmygah: Did you know that Edie was Betsey Johnson's first ever fitting model? My favorite designer in the whole world, Betsey Johnson! That's it, I'm convinced Edie and I are destiny, consider my life complete! Or at least expect biggo bangin' ear adornments, and mucho mini shift dresses.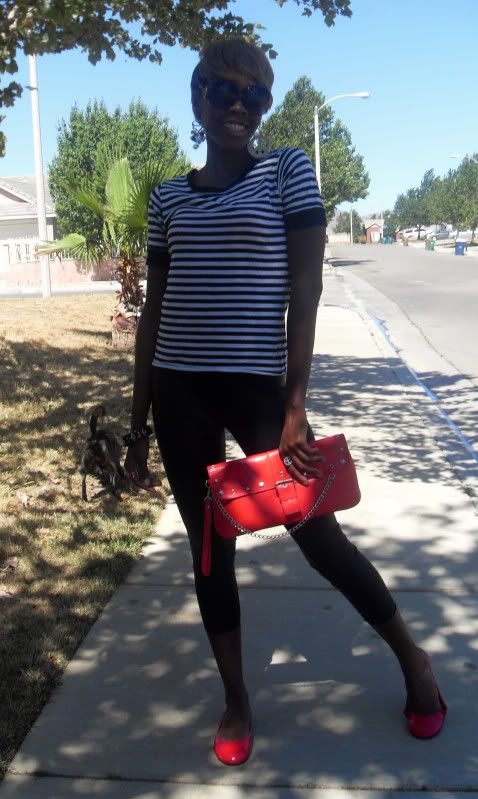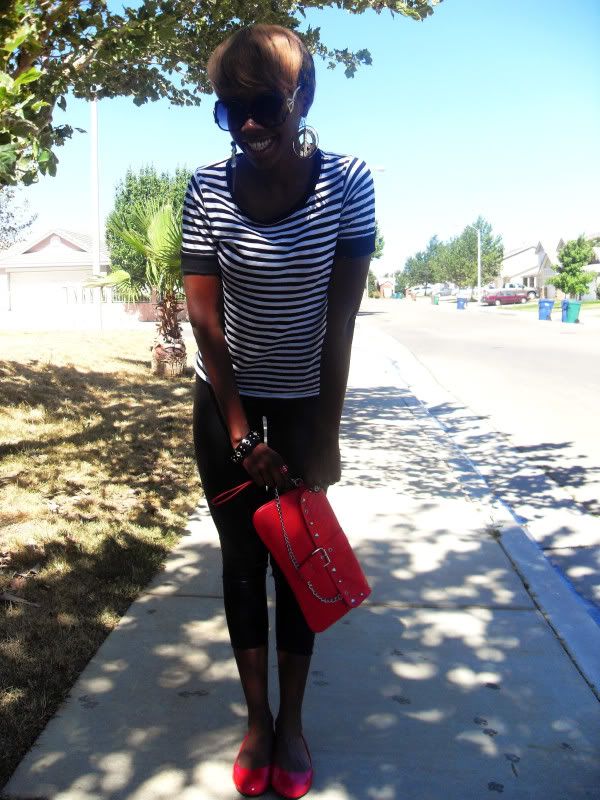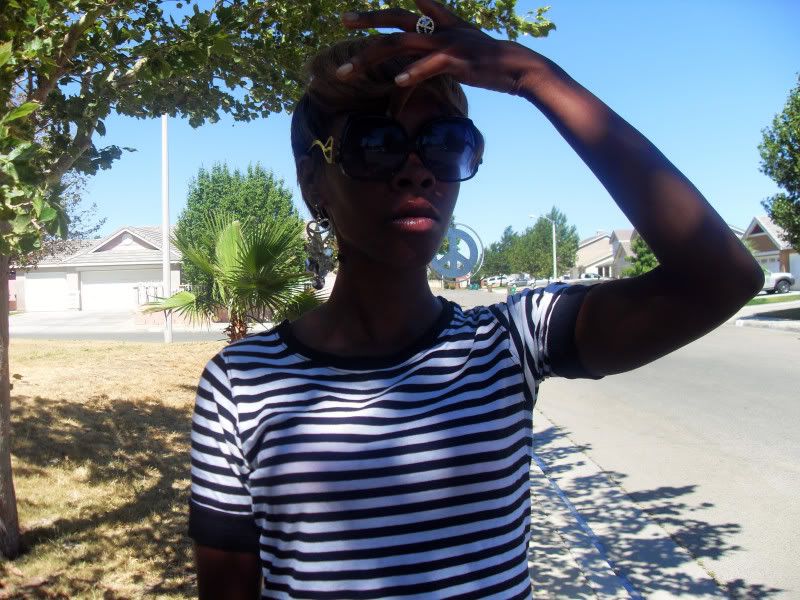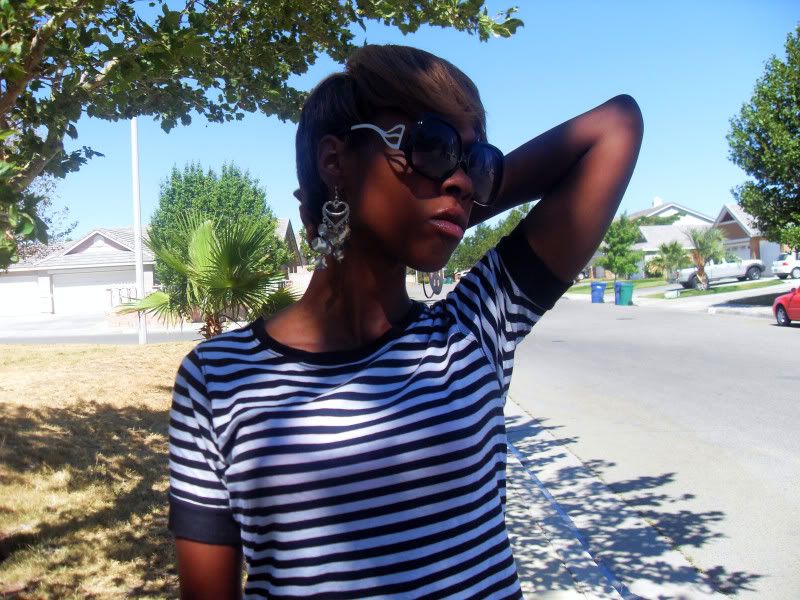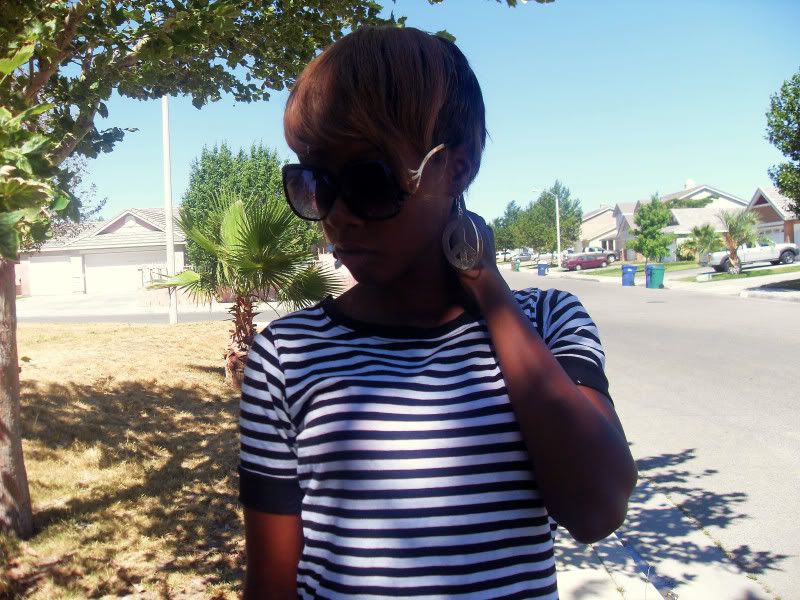 (sunnies-downtown, earrings- random, striped top- wet seal, shiny spandex pants- rave, shiny red flats- hot topic, clutch- wal mart)