Ever since I first laid eyes upon the fashionably fearless, glowingly confident, and always inspirational-Rihanna's emo esque yet sophisticated and oh so sexy bob early last year, I had been itching to rock the chic cut myself. I love how the bangs fall in front of the face and add a mysterious and sexy air to the almost androgynous look...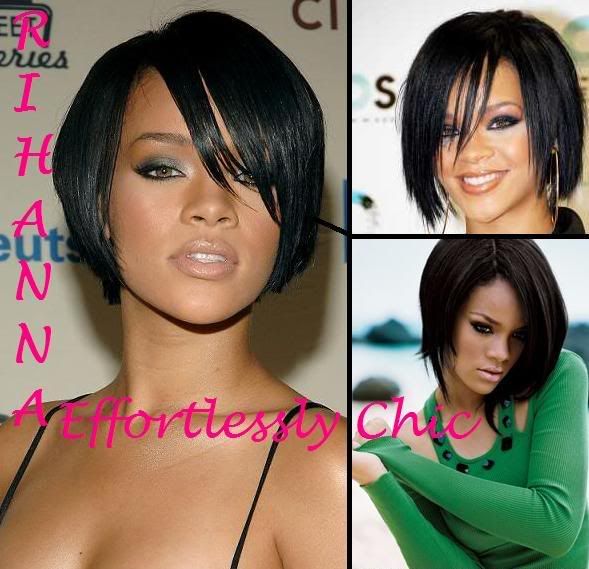 The fierce and risque look match Rihanna's in yo face, self confident swag perfectly. Being that she has a rather round face, similar to the shape of my own, I knew I would definitely do it justice...


As many will come to notice, I change my hair a lot, a whooole lot and the whole long, blond thing was getting old and rather redundant; it being a new year and all I decided to start it off with a bang, or should I say adorable, perfectly fallen side bangs for that matter...to make a long story a little less long, let's just say- I LOVE MY NEW LOOK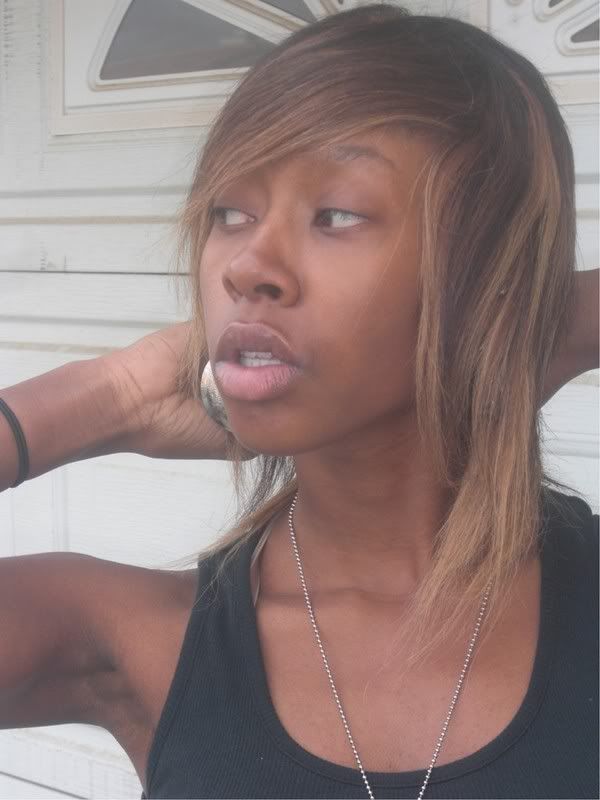 I swear I was the most annoying, obnoxious little thing that had ever sat in front of a hairdresser as she created the look, I asked about fifty questions every fifteen minutes and surveyed my family every thirty minutes or so to see how they thought it was coming along; being that my friend doing my hair for me, smartly refused to give me a hand mirror to stare in, knowing that my antsy, anxious behavior would've been heightened by a thousand. What can I say? I had been vying this look for-ev-er and I wasn't gonna accept anything less than perfect; and thank the good Lord...perfect is what I got!!!