Really feeling big, natural, curly hair right now, loving the free spirited feel of it, hmmm..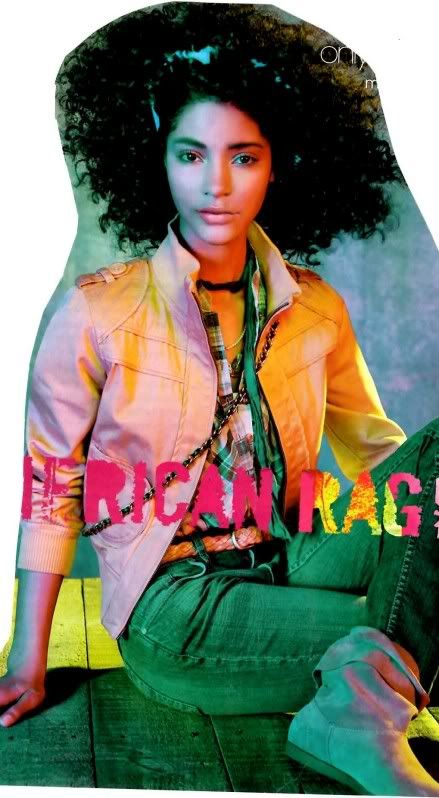 Taylor Swift, amazing song writer and musician; major inspiration in my desire to learn guitar and get back into writing lyrics. Not to mention, she has the prettiest ringlet, angel hair.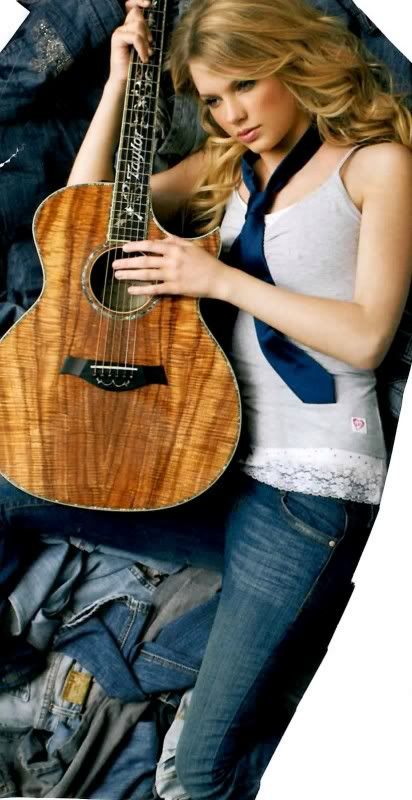 Adoring leggings that look like jeans (jeggings). Since I'm addicted to leggings and not so fond of jeans, I feel like these were made for me.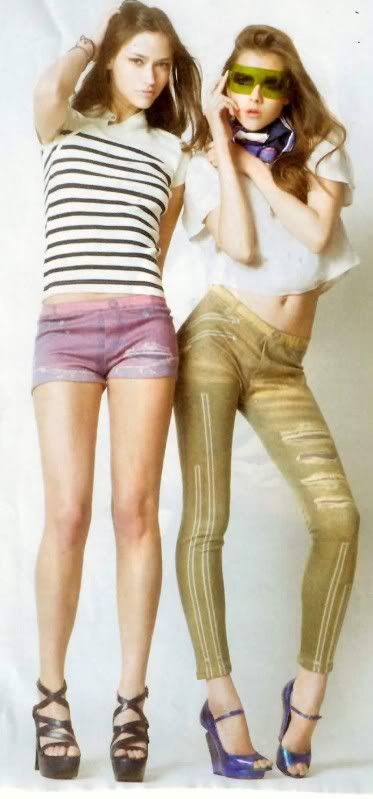 Brittany Murphy (r.i.p) movies, like Just Married which still makes me laugh uncontrollably even after watching it for the twentieth time. Also, Love and Other Disasters, one of her less popular flicks but a really cute, kinda silly romantic comedy where she plays a free spirited, fashion loving, Audrey Hepburn adoring twenty something, it's cute, watch it!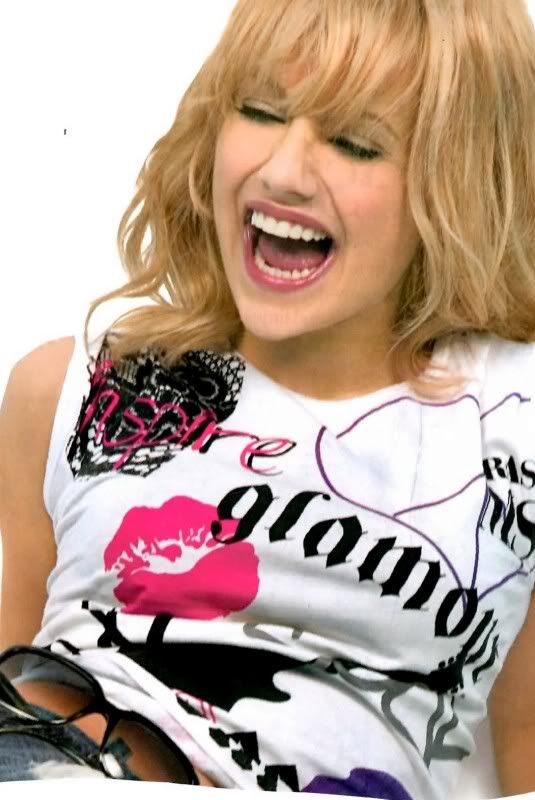 Zippered denim
, especially the ones with the full zipper down the leg; sooo edgy, cool, and unexpected.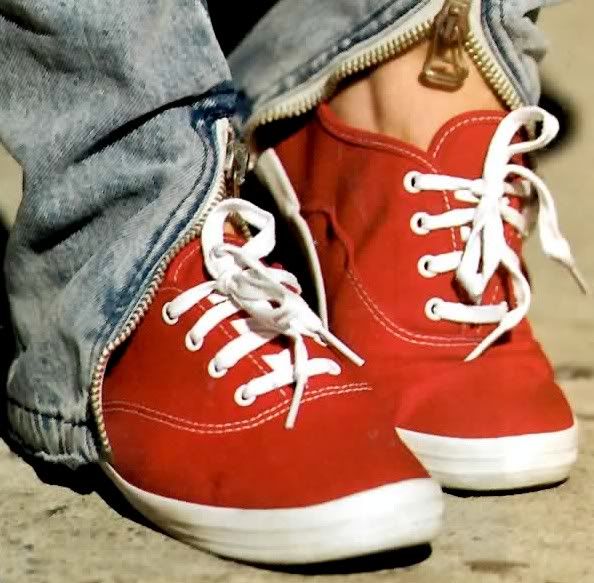 Colored tights
, specifically with mini shorts, I've been rocking this style to the max lately, just too comfy, and the mini shorts/bright tights combo make your legs look miles long,
like I need
that
, but still...

Bright/electric/cobalt, whatever you want to call it
BLUE
, totally my favorite color right now, defintely puts the b in
bangin'
. Also,
grey nail polish
is becoming more and more rampant, I'm really
loving off kilter polish shades
right now, I think I'll mix a couple of my own tonight.