I love bold, oversized jewels with fun, flirty looks; it creates the perfect concoction of high and low. Also, I've been in dire need of gloves for quite some time now, dainty ones as well as the motorcycle kind; what if I just take scissors to my toe socks, voila?
I absolutely love the way an overload of accessories look with casual outfits and despite the plethora of jewelry I possess, I often leave the house with no more than a pair of non matching earrings and a lone bangle, go figure...
Bright, punchy color palettes are the best! Knowing that what you look like often affects what you feel like, candy colored clothes are not only feminine and fun but there is a good chance they'll increase your mood. Experimenting with bright combinations and different textures, like a bright, sequined cardigan and a boldly colored graphic tee easily creates a fun, funky, and youthful look.
...and as a side note, I'm pretty much in deep, romantic, lusty, till-death-do-us-part LOVE with bows, to say the least, and frankly- I see no end in sight.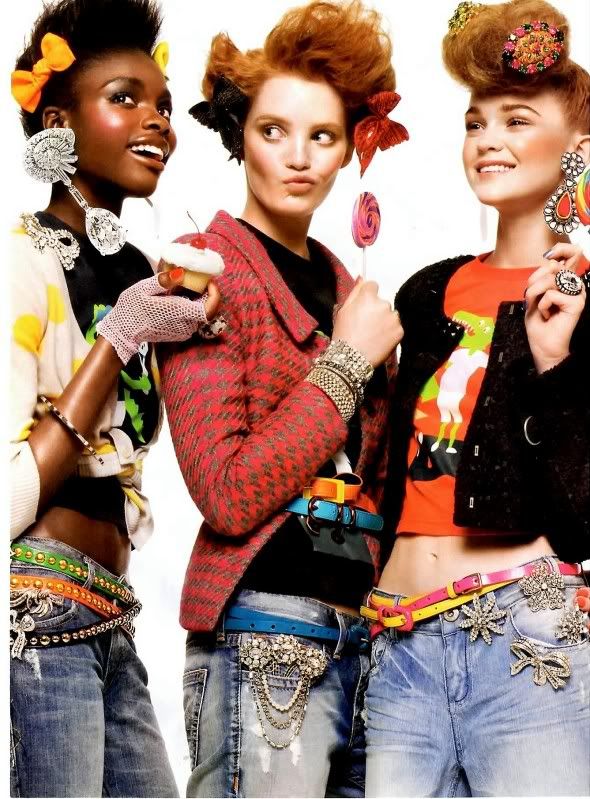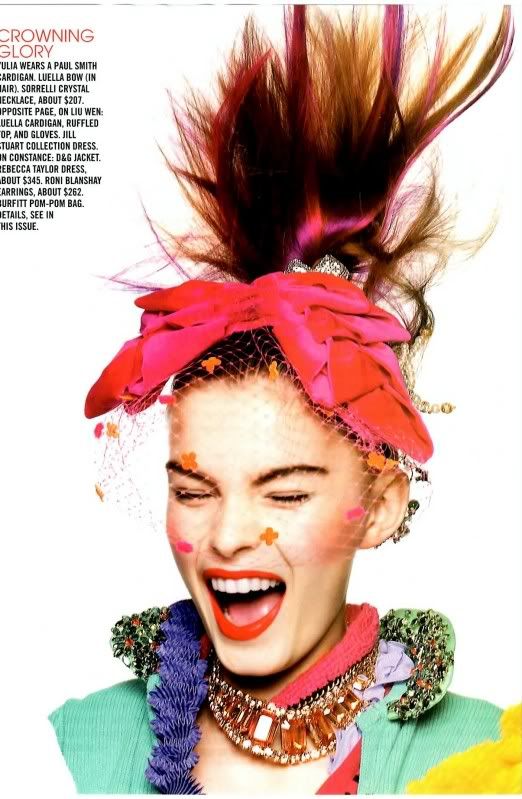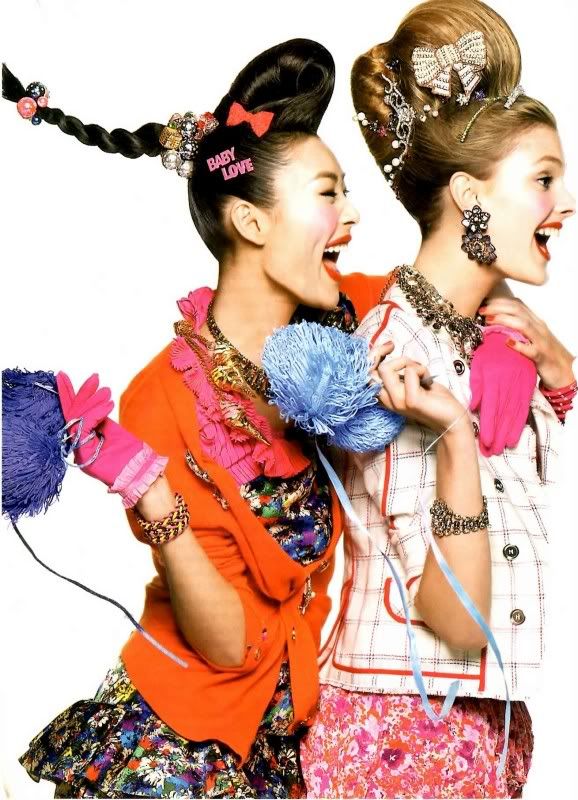 (teen vogue sep 09)