If you're serious about obtaining a career in the fashion world and you've yet to pick up The Teen Vogue Handbook, I demand you immediately stop reading and head to your local bookstore or Amazon.com and purchase your copy like right now! The Teen Vogue Handbook is simply a must have for all who desire an occupation in the field of fashion. It is filled with personal stories, tips, and advice from big time designers, editors, photographers, models, stylists, and even bloggers! The book, that I lovingly refer to as the fashion bible, offers detailed, almost step by step instructions on how to land a job in the increasingly competitive field of the fashion world.

I treat my Teen Vogue Handbook much like I would a textbook; attentively focused with notebook and favorite pen in hand. I advise you to do the same knowing that there is a goldmine within these pages! I haven't made my way through the entire book just yet, being that I stop every few pages, jotting notes of inspiration and information; but I am already benefiting from every page!

As I make my way through the book I'll be sure to share the wealth but for now I've provided just a few preview pages for you to get a taste of what you should definitely not be missing!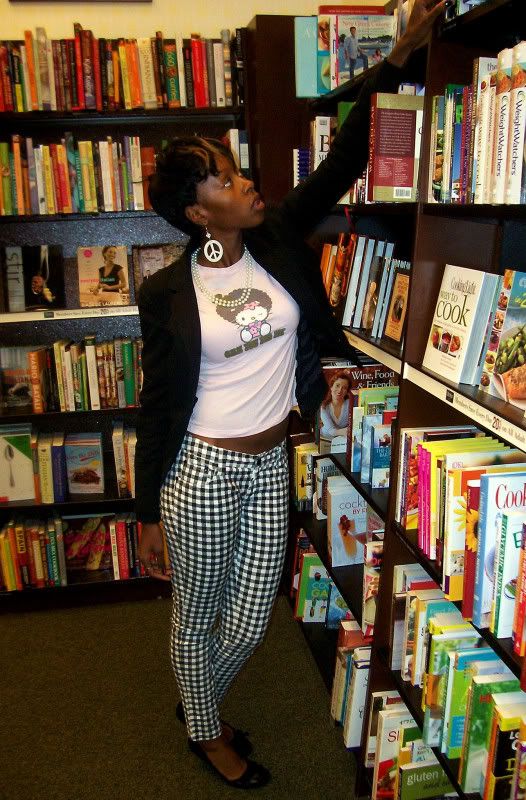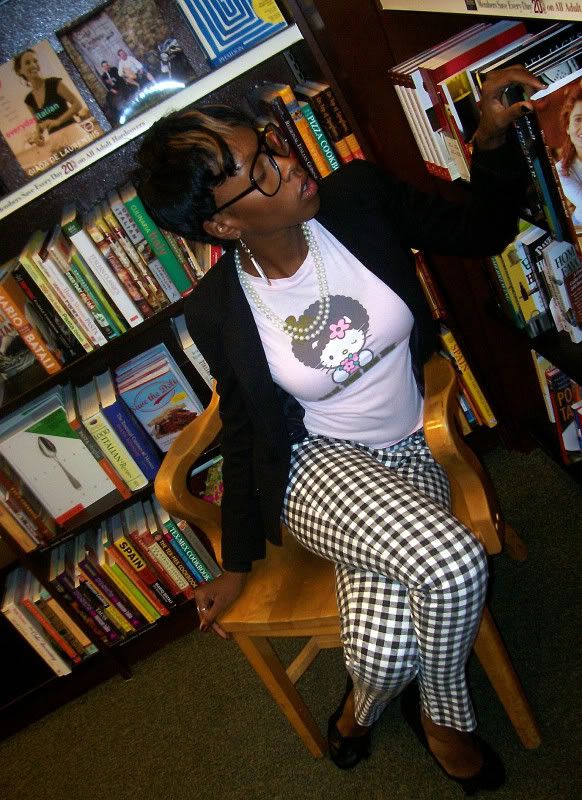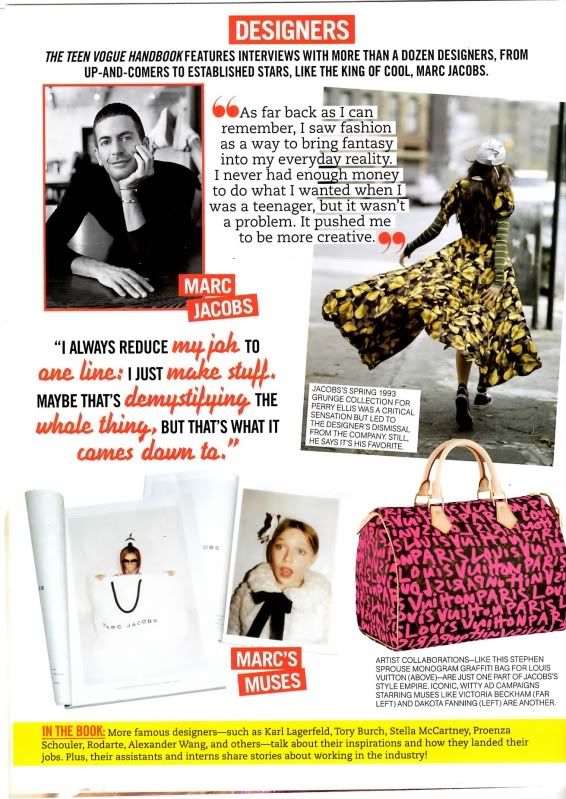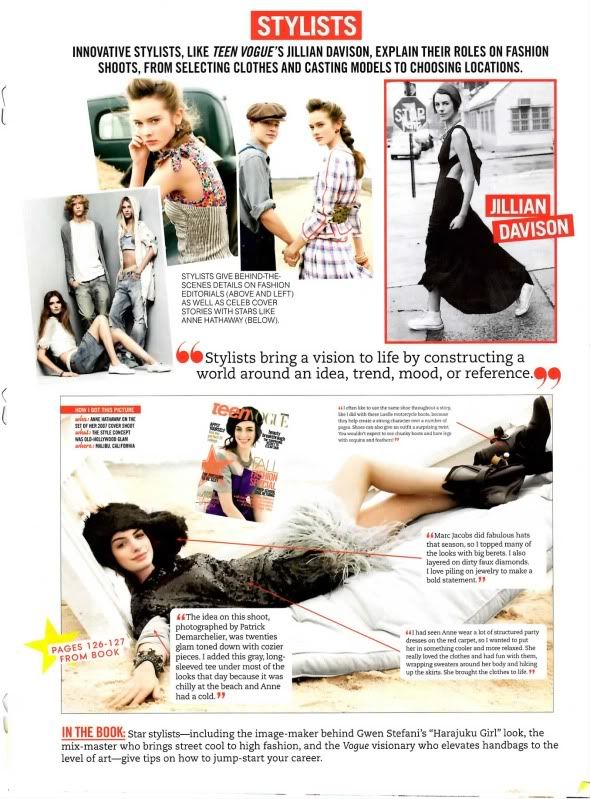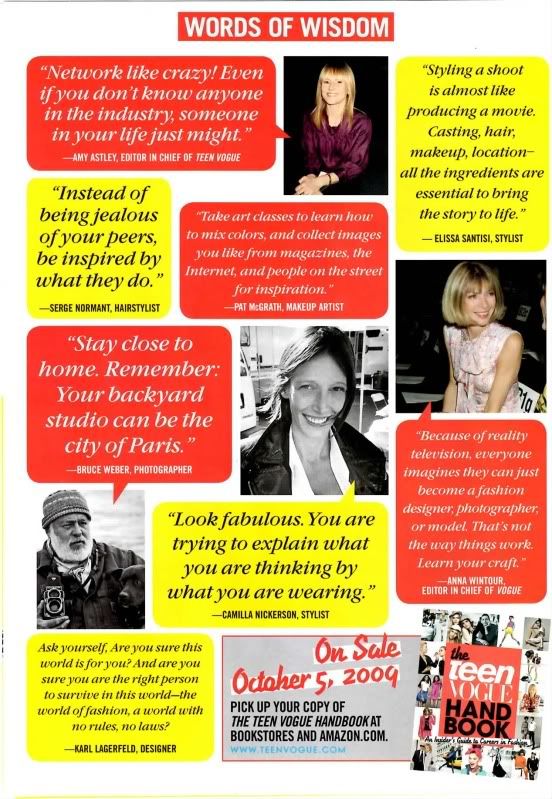 (specs- buffalo exchange, blazer-ann taylor, hk top- sears, houndsooth pants- f21, flats- payless)
(teen vogue handbook preview pages- nov 09 issue)