Everyday feels like a countdown, everyday we get one day closer to Fall; soon summer will be nothing more than a fond memory of unforgettable moments and a compilation of photos worthy of much more than a thousand words...
This editorial represents the fall transition: the last of the bright, punchy colored sundresses and the firsts of the liquid black leggings, the perfect black blazer, and faux leather motorcycle jackets. As unhappy as I am about storing away my favorite pair of shorts, breezy sundresses, and rompers; I can feel hints of anticipation creeping in...
p.s: the floral Luella dress in the 3rd photo is my faaaaavorite!
p.p.s: f21 has a knock off of the philip lim zipper detailed dress in the last photo; it's grey though (peeeerfect for fall, duh) and I'm pretty sure I'll be rockin' it with floral tights.
p.p.p.s: does anyone know what p.s even stands for?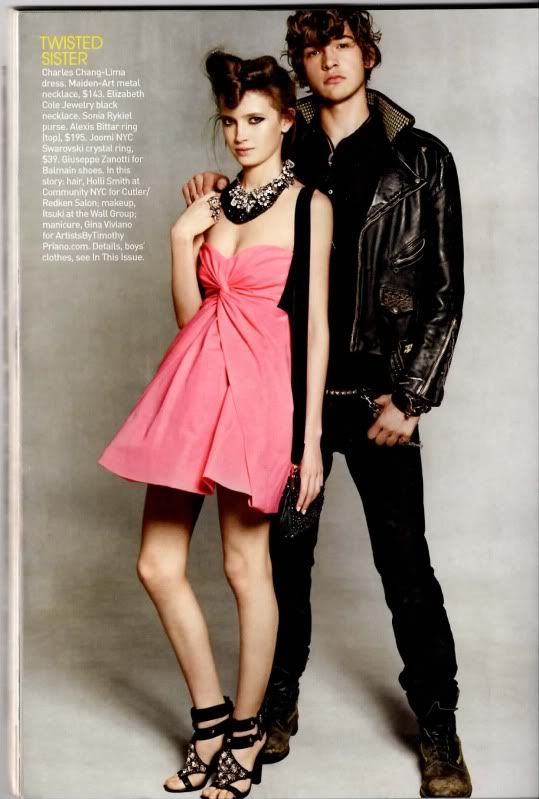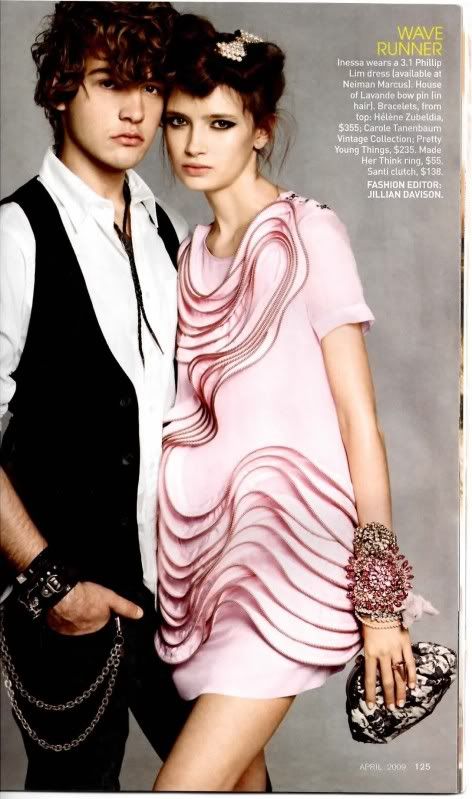 (pc: teen vogue, april 09)